I don't have any favorite episodes but if I had, this would be one of them. With my girlfriend Cassi by my side, I caught up Chris and Sara Kaul at a conference. This is the very first double date on Medic Mindset! Cassi and Kris are both paramedics.
Sara and I have the perspective of the significant other for a paramedic. We swap stories as Cassi and Kris offer ideas on what doctors want from their spouses/partners.
This episode is truly a gift to the Doctor family members. Listen and if this resonates with you, think about making your loved ones listen. Maybe this will spark a good conversation about what you need when you get home or how best to communicate with you during your shift.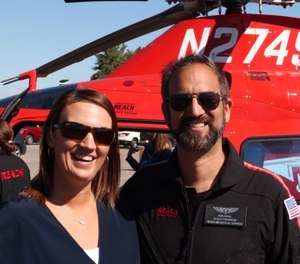 Kris and Sara were absolute gold. At a busy conference, where they were both speakers, they took the time to hide out with us in our hotel room for check-in. The conversation was so special to me because conferences can be full of small talk, but this was different: we put our phones away and had a rich and meaningful conversation that I hope you enjoy!
— Ginger LockeMedic Mindset podcast host
---

Read more
Ask what you need
How to communicate with your family after a tragedy or a difficult change
---