GREENSBORO – Two years ago, Brody Cohen-Glaze was looking for a space where he could build a podcast studio.
He wanted to help others create episodic Internet talk shows that audiences could download on demand.
Josh Sherrick, the city's superintendent of arts and events, had the right place: a little-used room in the Greensboro Cultural Center, home to the city's art programs and nonprofit cultural organizations. The small space housed vending machines and a lounge.
A podcast fan, "I knew this was media we weren't enjoying in city government," Sherrick said. "It was the opportunity to bring something new to the cultural center."
The city leased the space from Cohen-Glaze. On January 15, 2018, there opened Press Play Studios.
Since then, Press Play Studios has produced 30 podcast series that showcased the region's strengths.
A little live air; others are pre-recorded.
The online audience can hear them through services like iTunes, Spotify, and Google Play. Listeners from as far away as Ireland have tune in.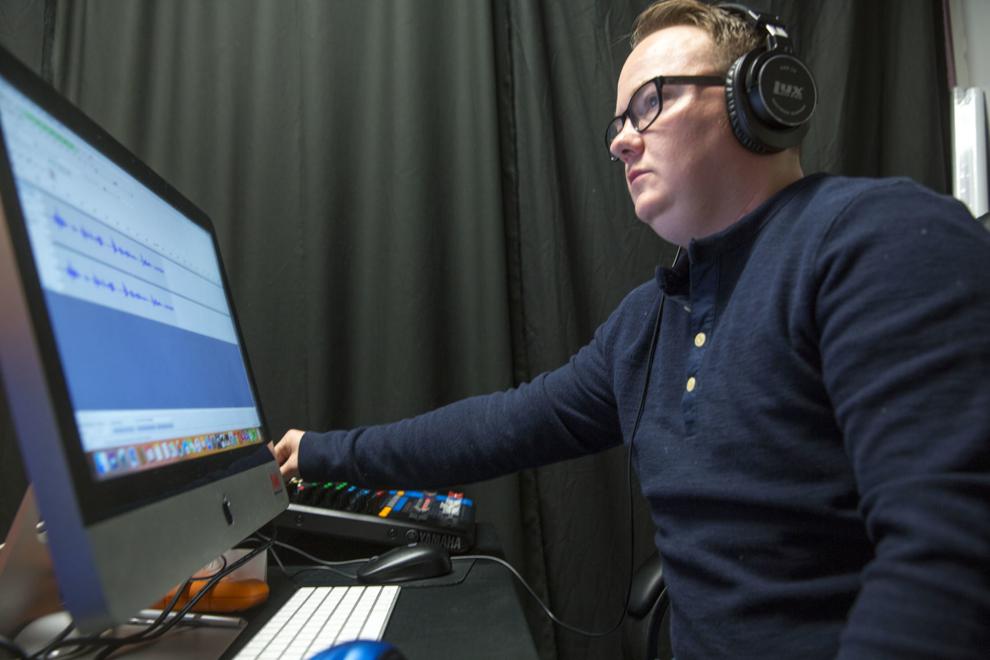 Cohen-Glaze, 33, provides engineering and broadcast services to his clients. It has also extended to video.
Some podcasters do not come to the studio, but connect remotely through the Zoom video conferencing platform.
"It was a real passion project for me," said Cohen-Glaze. "He's come a long way from the bare table with a mixer and two mics. "
Sherrick created "Door city chatter. "In 40 episodes, he showcased the arts, events and projects of the city and the people who support them.
In one episode, Nancy Hoffmann, a member of the city council, described the city's cultural arts master plan. In another, Phillip Marsh spoke of helping bring murals to the city.
Sherrick can track audience statistics through SoundCloud, an online audio distribution platform and music sharing website.
Some episodes have drawn 400-500 plays, he said.
He and his co-host Matt Felts grew from there, adding videos and filming more in the community.
April Harris welcomes "City Gate Live", featuring local musicians and other talent, at 10 a.m. most Fridays, live on Instagram.
She developed it into a monthly live show with a studio audience in the Moore Music Company performance space.
In 2020 he will be moving to The Bug House, a listening room in Revolution Mill.
The Greensboro Chamber of Commerce will feature over 40 podcasts in 2020, featuring both audio and video.
Jeff Thigpen, of the Guilford County Deeds Register, leads the "Good Grief" discussions on end-of-life planning and support.
Kontoor and Arch Mortgage Insurance produce podcasts only for employees.
In "The Matt & Ali Show," real estate agents cover topics such as selling your home, loan services, and repairs. The popular "Tea With Meek & Nique" explores motherhood, marriage, children and careers.
To use the space, Cohen-Glaze pays rent at a lower than market rate. In return, it provides free podcasting services to the city's parks and recreation department and to tenants of the cultural center at 200 N. Davie Street.
Dance Project, the Center for Visual Artists, and the GreenHill Gallery have used it.
"This is another resource that we can provide to the arts community," said Sherrick.
Sherrick said he was unaware of any other community in which a public-private partnership had established a podcast studio.
The conversion of the vending machine space, said Sherrick, "has enabled the creation of a community podcast studio accessible to everyone, a new income generation opportunity for the installation and … more efficient use of the machine. space".
On a gloomy Friday morning, the art galleries and association offices of the cultural center gradually come to life.
In Press Play Studios on the outskirts of downtown, Harris puts on headphones and presents his podcast to an online audience.
"Live from Press Play Studios in Greensboro, NC, this is April Harris with 'Gate City Live'," she said into the microphone.
"We are fortunate to live in an area with immense talent," she continued, "and Gate City Live exists to present it all through live performances and interviews."
For six years, Harris was Executive Director of Action Greensboro, a non-profit community and economic development organization.
Today, she runs New City Ventures. She helped start HQ Greensboro, the downtown coworking space where she met Cohen-Glaze while overseeing tenant rentals.
Harris started "Gate City Live" as a hobby 18 months ago to better understand podcasting.
"I learned that it was a fast emerging form of media, with loyal listeners," she said.
She learned quickly. She now has 63 shows to her credit.
His philosophy with the guests: Person of notoriety.
"Just because someone isn't famous doesn't mean they don't have talent," she said.
She introduces the guests of the day.
Kasey Horton, musician / singer / songwriter, studied at UNC School of the Arts. Rob Crayton is a Charlotte-based actor / rapper / comedian who has appeared in television shows.
Crayton demonstrates his talent as a rapper. Horton plays his songs on the guitar. They talk about upcoming projects.
The show is broadcast live on Instagram. Harris finishes it in about 30 minutes.
Harris is focused on building audience and revenue for "Gate City Live".
She is looking for potential financial support. She also hopes to partner with public radio.
Harris wants to grow up with the young artists she profiles.
"We see young, emerging artists developing their own opportunities through digital media and social networks," she said. "'Gate City Live' harnesses these new voices and perspectives. Our show is already reaching 18-24 year olds the most, and we believe we can help broaden the voice of public radio."
Later, Cohen-Glaze hopes to have a larger building to house podcast, video, and music studios under one roof.
In the cultural center space, he said, he could lead a non-profit operation to teach students about audio and video engineering.
He already accepts two interns per month.
Cohen-Glaze has enjoyed coaching clients to turn their ideas into podcasts.
"When I started the studio, I wondered what amazing stories and discussions would come out of Greensboro," he said. "It's amazing to listen to these stories."
Photos: Press Play Studios
Gate City Live Podcast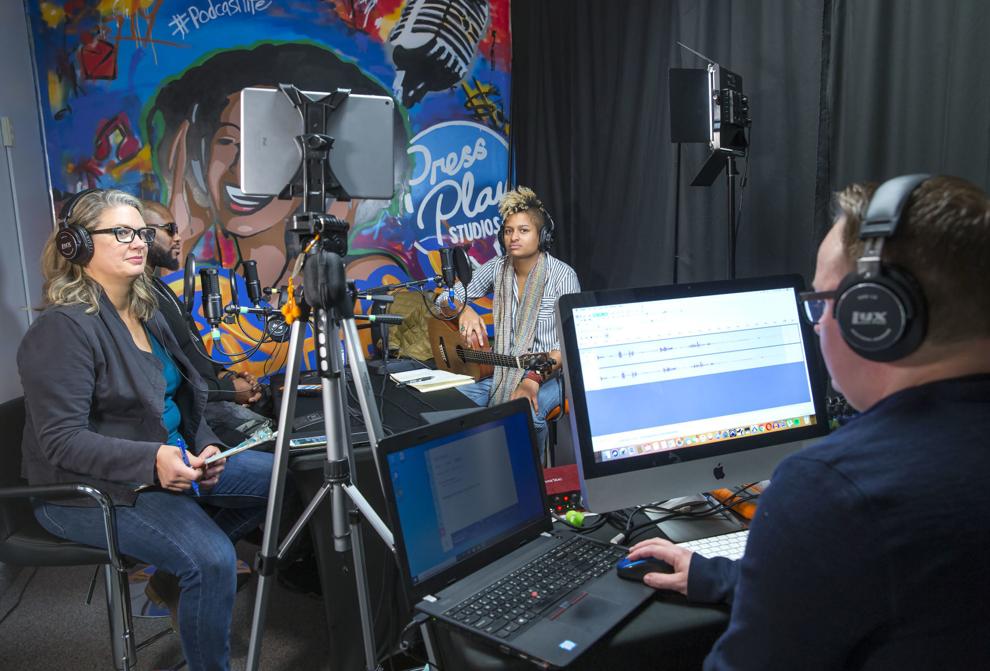 Gate City Live Podcast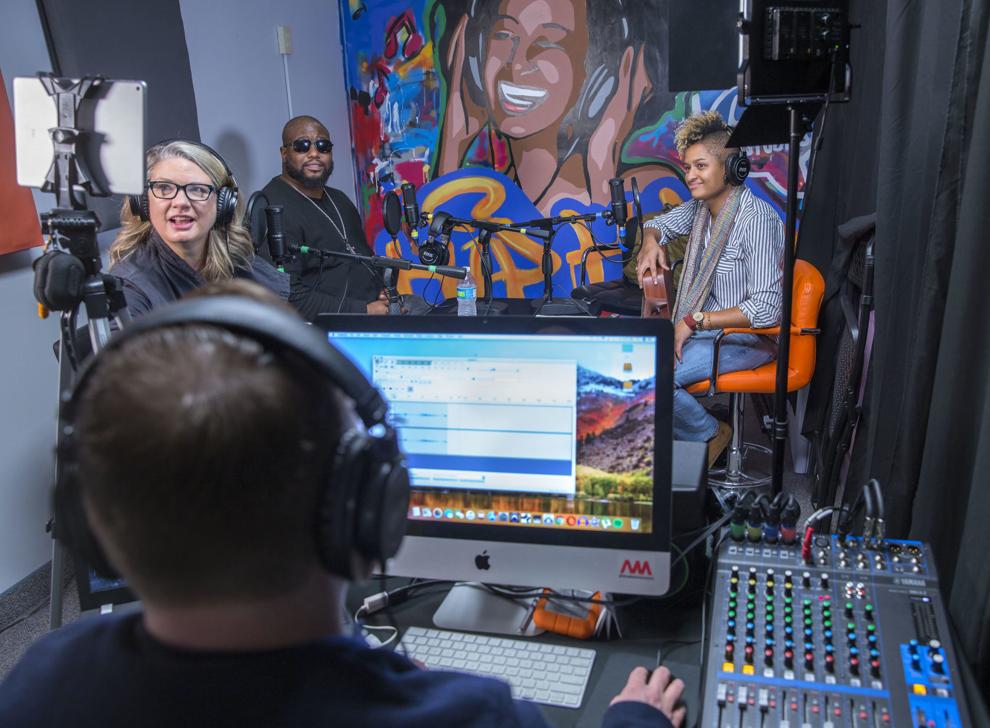 City of Doors podcasts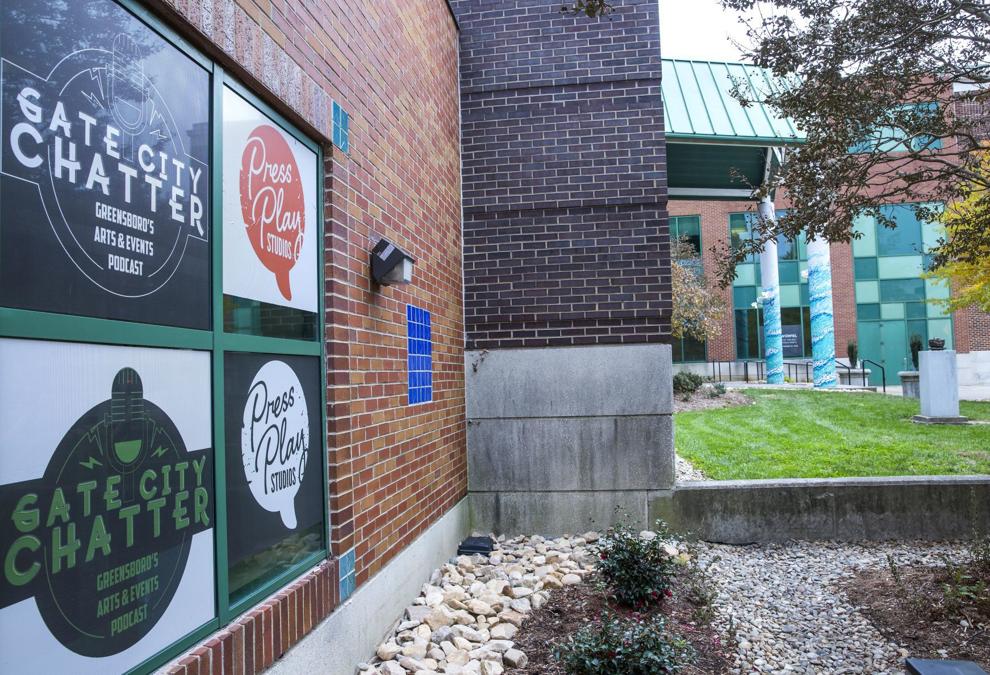 Brody Cohen-Glaze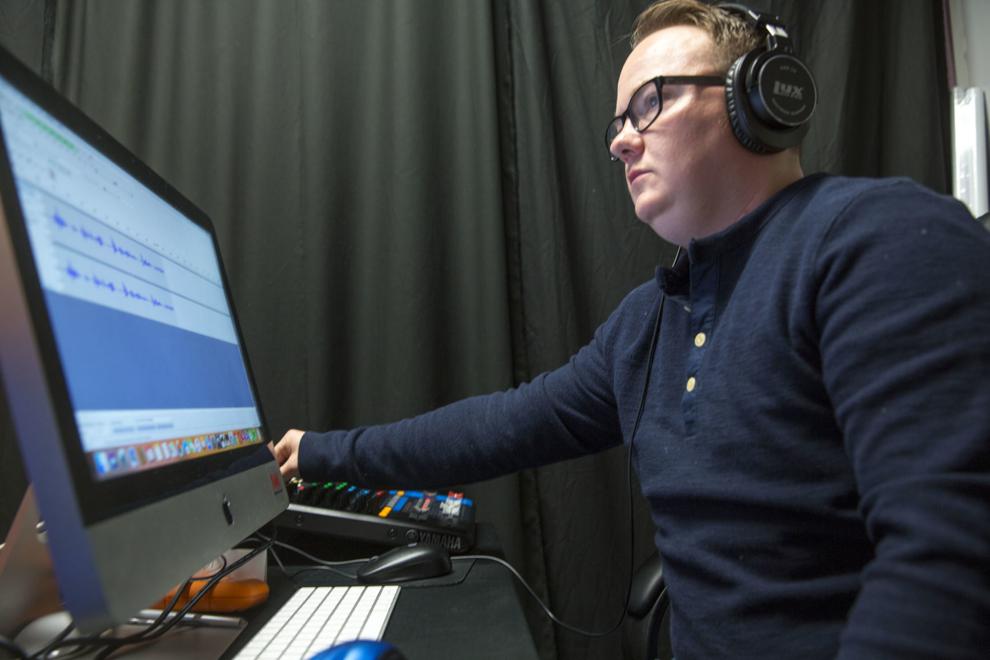 Gate City Live Podcast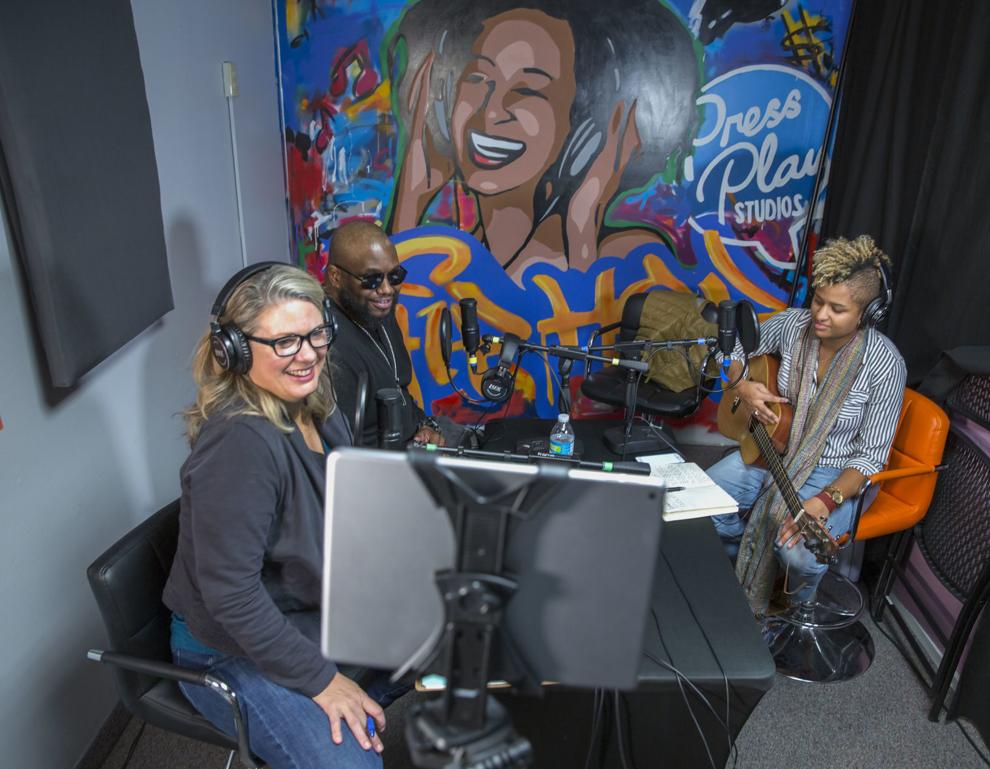 Contact Dawn DeCwikiel-Kane at 336-373-5204 and follow @dawndkaneNR on Twitter.