The newest tower, adding to the "glass fortress" aesthetic shaping Austin's skyline, has been named Perennial and will be 750,000 square feet with 100,000 landscaped outdoor spaces. Construction will begin at the end of this summer and the project is expected to be completed by the end of 2025.
Perennial Ground Floor Paseo. (TMRW.SE)
People walking downtown can enjoy a public paseo on the ground floor that will feature a 28-foot waterfall spilling into a garden below. Then, the first three floors of the building will host restaurants, entertainment and wellness-focused retail overlooking a pedestrian walkway.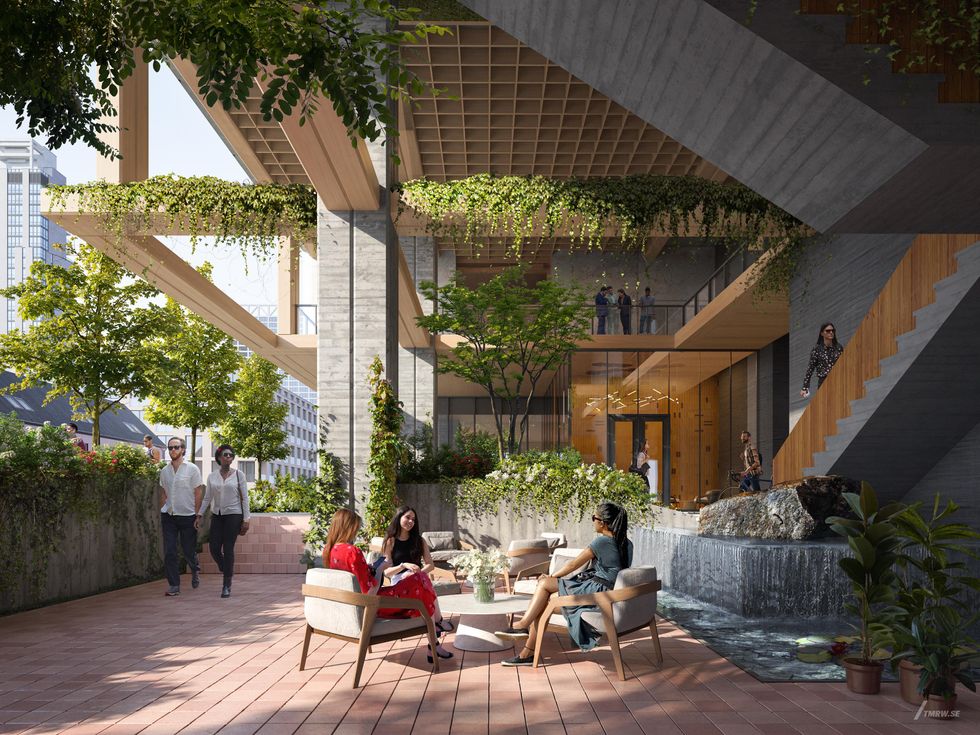 Each floor of the perennial will include an outdoor area with plant life. (TMRW.SE)
Other amenities include a Sky Garden for tenants with 360-degree views 200 feet above downtown. Plus a 500-person gathering space, private meeting rooms, walking path, and catering services. On each office floor, a 1,200 to 4,500 square foot balcony will be available for workers to take in views of downtown.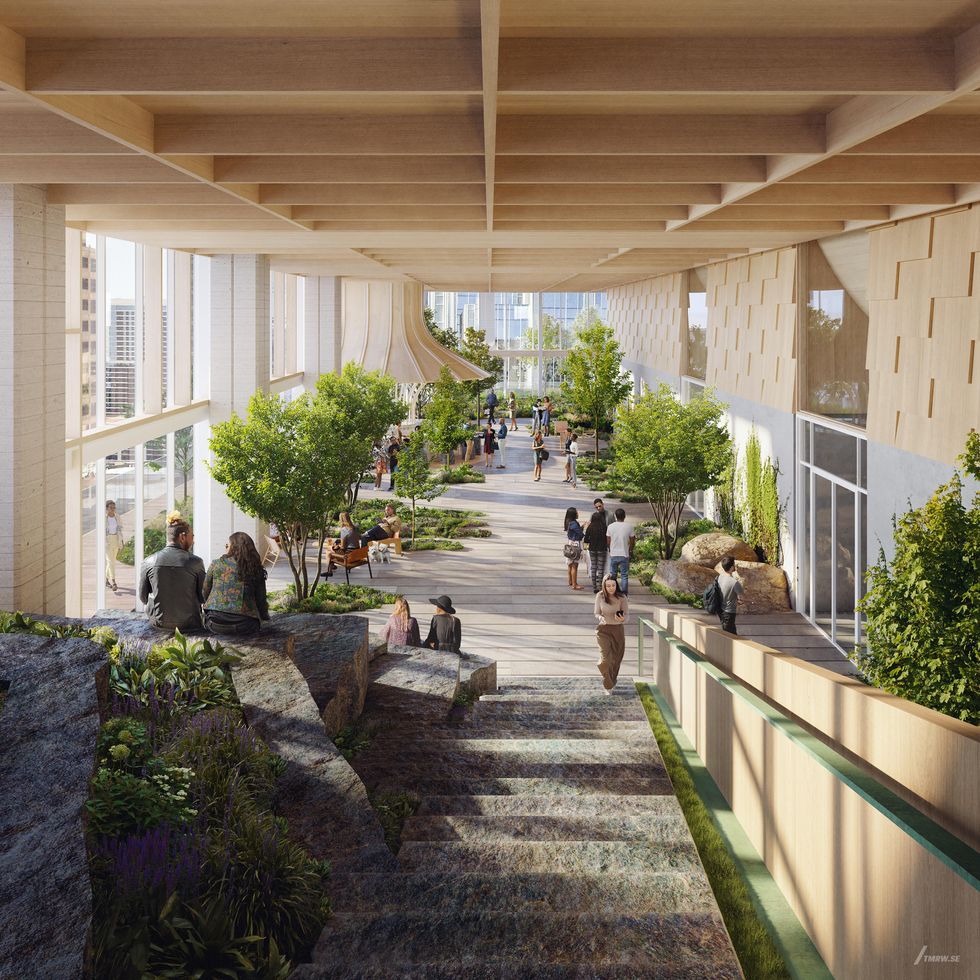 The 30,000 square foot Sky Garden, which includes a gathering space. (TMRW.SE)
Last year, Austin-based Cielo purchased the site for the 0.81-acre office building along Fourth Street between Brazos Street and San Jacinto Boulevard, and in early 2020 the company acquired the north end of the same block along Fifth Street.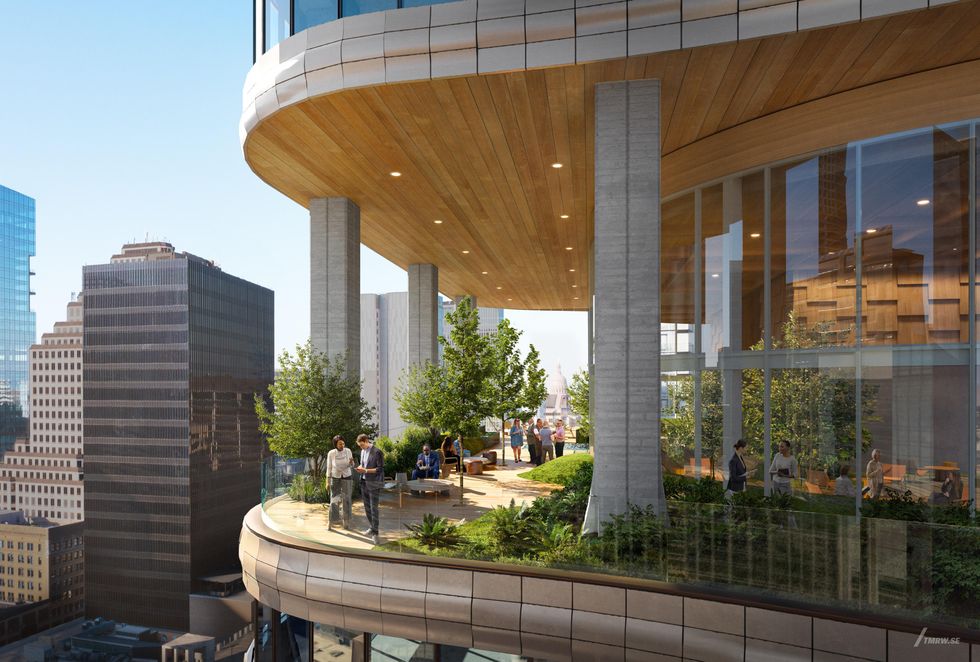 The Sky Garden will offer views from above. (TMRW.SE)
Cielo co-founder Bobby Dillard raved about the company's new home, saying "there's simply nothing quite like this building in the Austin office market today." .
"The needs and priorities of businesses and their employees have changed significantly over the past two years, and people are placing a higher priority on wellness," Dillard said. "The Perennial is designed to make the office a place where workers want to be, as it provides a healthy and engaging environment where they can perform at their best.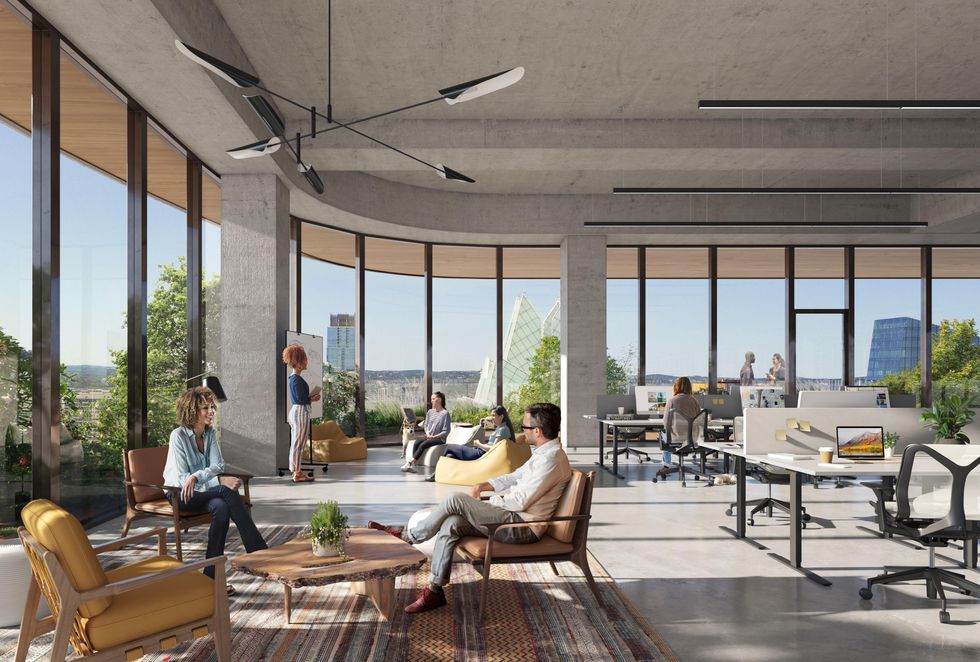 Rendering of an office space. (TMRW.SE)
The north end of the block can accommodate a skyscraper of up to 886,200 square feet. For now, the developer has not made a proposal. While Cielo originally planned to build a second office tower on the site, it is now working on plans for a residential and hotel high-rise instead to make way for more nighttime and weekend activity. in the city center.
"Austin's downtown office market is recovering faster than anyone imagined, but the more we researched the market and this site, the better we felt a true integrated mixed-use development on this block was." for the Perennial and surrounding downtown district. ", said Dillard.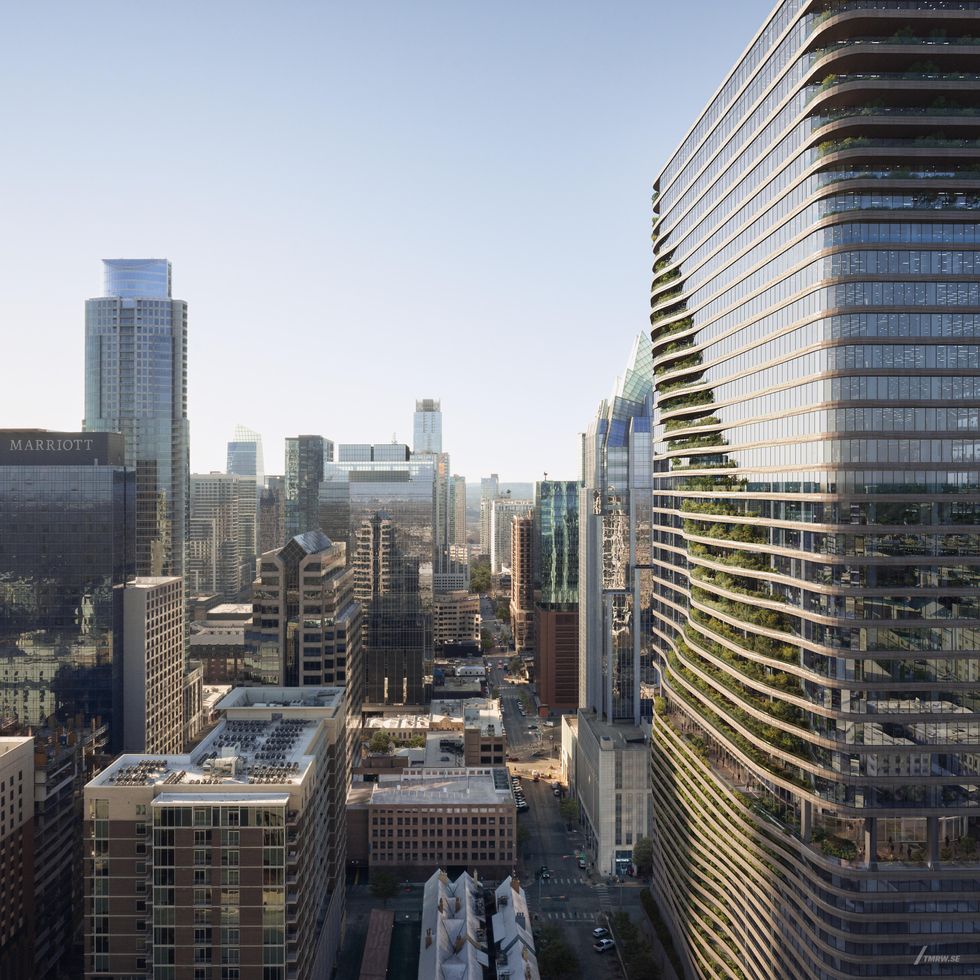 Perennial exterior. (TMRW.SE)
The Perennial team aims to make it one of Austin's tallest and most sustainable office buildings, with the goal of achieving LEED-Platinum and Well-Platinum sustainability certifications. The project team includes interior design from Austin-based architectural and civil engineering firm Michael Hsu, Garza EMC. Plus other local businesses for rental and general contracting.